Gopuff has 500+ facilities delivering to 1000+ cities. Plus, we're opening new facilities all the time, and are bringing our on-demand delivery service to an area near you soon.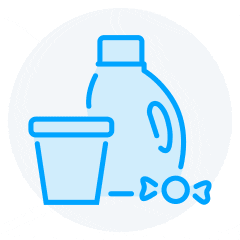 Thousands of Items
From cleaning supplies & over-the-counter medicine to food, drinks, electronics, baby essentials and more.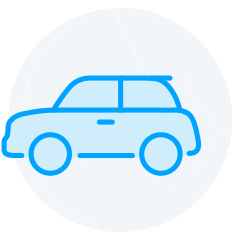 Delivered Fast
From our micro-fulfillment center to your door means that you get your order in just 30 minutes*. We're open late to bring you what you need.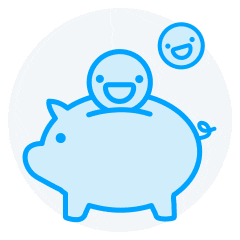 $3.95 Delivery Fee
Everything you need from weekday to weekend, delivered for a flat fee as low as $3.95. Or join the Fam to get unlimited free delivery on eligible orders.
*Not guaranteed; average delivery time.
Local Favorites in
Houston

,

Texas
Browse a Popular Houston Category
Shop from these great brands in
Houston

,

Texas
Houston neighborhoods Gopuff delivers to
Expand the list of neighborhoods
Houston Delivery
There's no need to go to the moon and back to find fast and convenient grocery delivery in Houston. Gopuff is ready to take care of all Houston's food delivery needs. Whether you have a hankering for breakfast donuts, are craving your favorite snack, or making your mama's BBQ brisket for the neighborhood, we'll rocket your order to you in no time. 
With three micro-fulfillment centers, anything you need can be at your door in minutes: office supplies, beauty items, pet care, groceries, you name it. We also offer alcohol and wine delivery in Houston.
Never again wonder "what food is near me," Houston. We have all your hometown favorites ready for delivery to help prep for a tailgate party for the Texans' next home game or a quiet picnic on Discovery Green. Gopuff Houston serves Bellaire, Pasadena, and South Houston — order your goods now.
Gopuff Houston FAQs
Does Gopuff offer contactless delivery in Houston?
Get contactless delivery for all items that don't require ID verification. Just check the Non-Contact Delivery box and follow the directions on the order form. 
For alcohol and tobacco orders, we'll verify your ID from a safe distance before dropping off your order. Have your valid ID handy, and we'll take care of the rest.
Is alcohol delivery legal in Houston?
Gopuff likes to break barriers, not the law. We follow all state and municipal requirements for legal alcohol delivery in Houston.
How late does Gopuff deliver in Houston?
Staying up late or rising before the rest of the world? Gopuff Houston operates 24/7 in most markets and late into the night in the rest. Just type your address into our homepage to see when we're open in your area.
Does Gopuff offer delivery options to student housing in Houston?
Zip Codes in Houston Gopuff delivers to
Expand the list of zip codes
77005
77006
77007
77009
77012
77013
77016
77017
77019
77020
77021
77024
77025
77026
77028
77029
77030
77032
77033
77034
77035
77036
77037
77038
77039
77040
77041
77042
77043
77045
77047
77048
77050
77051
77053
77054
77055
77060
77063
77065
77071
77072
77074
77077
77078
77079
77082
77084
77085
77086
77087
77088
77089
77093
77096
77098
77099
77489
77502
77504
77546
77547
77581
77584
77598
What People Are Saying
@missratalie

long distance relationships are superior because when you're felling sick, your gf can surprise you with a gopuff order of doritos, non-dairy ice cream, and kombucha minutes before you fall asleep
@izzy_pilat

Yes, I am gonna order @gopuff in the middle of lecture. And no, you're not gonna judge me. I literally don't have to move!!
@jenni_burton

I accidentally discovered @gopuff at the beginning of the pandemic. I'm not saying it's a bad thing but 20 minute delivery of snacks is sometimes a little too tempting! Anyone else @gopuff ???
@karenbbooth

My daughter is isolating in her apartment an hour away with her roommates. I haven't seen her in a month. I just sent her the most ridiculous @gopuff order. Moms gotta mom, and nothing says mom love like a bunch of Oreos and the makings for PB&J.
@ty_anthonyy

@gopuff expanding the items they carry is really inspiring me to never need to leave the house again
@madison_thomas

I am obsessed with goPuff now. second order this week. oops
@tthatscool

sometimes you gotta send your friend a gopuff order as a self care move 😌
@bigdaddygreg17

My lil man wasn't feeling well all morning and @gopuff came in clutch and he is already feeling better. Yes im one of those extra parents that buy more than they actually need, oh well 😂
@mallenanthoyne

Also, wear a mask and have @gopuff deliver your booze #stayhome
@mattaeespinoza

My sister just showed me @gopuff and it's a game changer