Get Tequila Delivered in 30 Minutes
Get your favorite tequila brands and varieties delivered, from Patrón Silver to, Don Julio to, reposado, añejo and other premium tequilas.
Shop All Liquor
Tequila Delivery Service
Get the tequila you love on your schedule with no pickup required. Order salt & limes too.
Surge-Free Flat Fees
Mezcal, silver, añejo—no matter what type of tequila you want, get it delivered with an affordable, flat delivery charge. No surging...ever.
Direct Delivery
No downtime, pickups or last-minute liquor runs. Get whiskey delivered on-demand and straight to your door in just 30 minutes—not hours or days.
All About Tequila
If it's for taco night, a celebration or just for the love of this Jalisco-made alcohol, there's nothing quite like the fiery flavor of tequila for shots, margaritas and more.
What Is Tequila?
Tequila is the much-loved and potent distilled alcoholic beverage made from the blue agave plant. Known for its peppery bite, this Mexican spirit comes in many varieties and is enjoyed as a shot as well as in cocktails.
Tequila Origin
Tequila is from the Mexican state of the same name, as well as from Jalisco, Mexico. In fact, if it's not from 1 of 5 regions, it's not tequila. The unique terroir of Mexico's highlands—red volcanic sand included—results in the finest agave azul.
Types of Tequila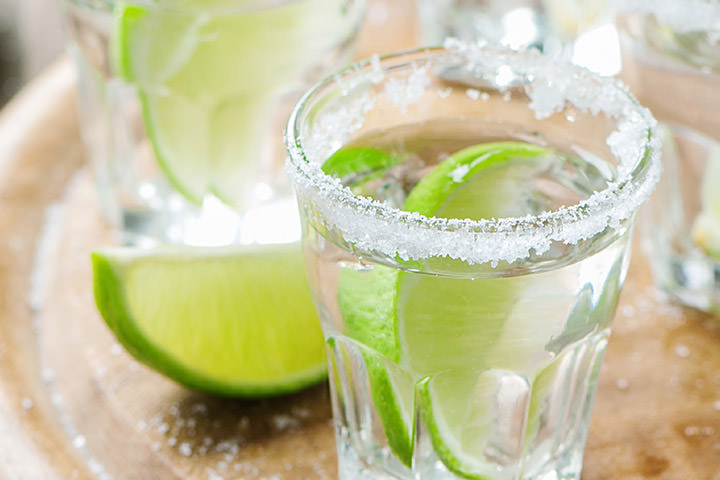 Blanco Tequila
Commonly known as silver tequila, blanco is bottled fresh with a pure agave sweetness.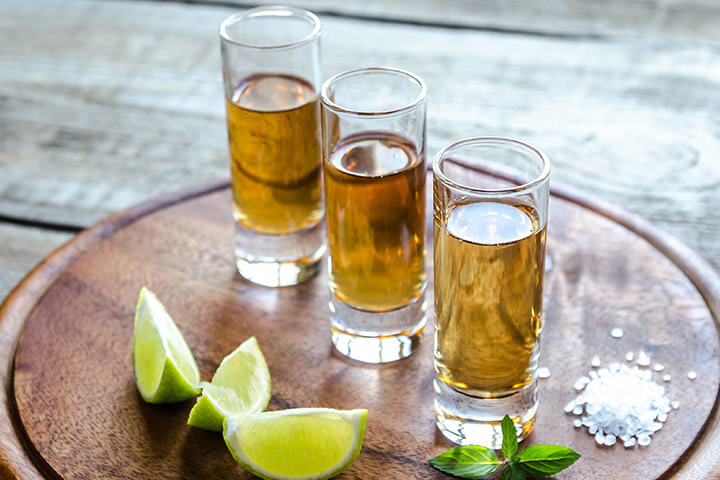 Joven tequila
Joven tequila gets its gold color from aging or additional ingredients.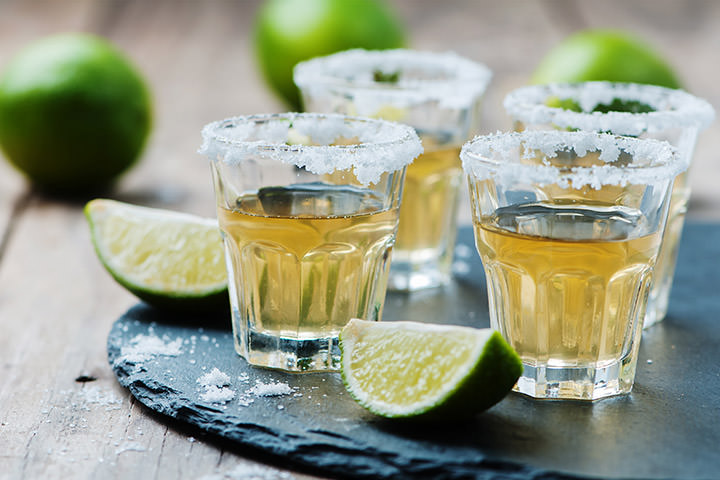 Reposado tequila
Reposado means "rested." It's aged from 2 months to a full year to bring out flavor and a pale golden color.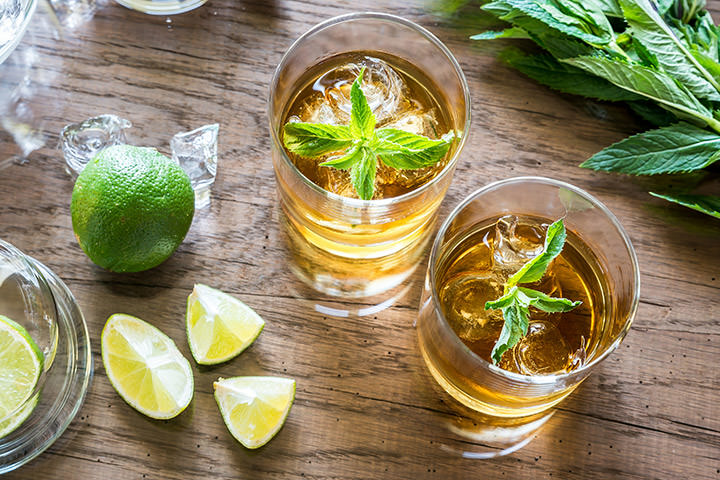 Añejo tequila
Añejo, or "aged" tequila, is 1 to 3 years old, and has a dark color and a sweeter taste due to its aging in an oak barrel cask.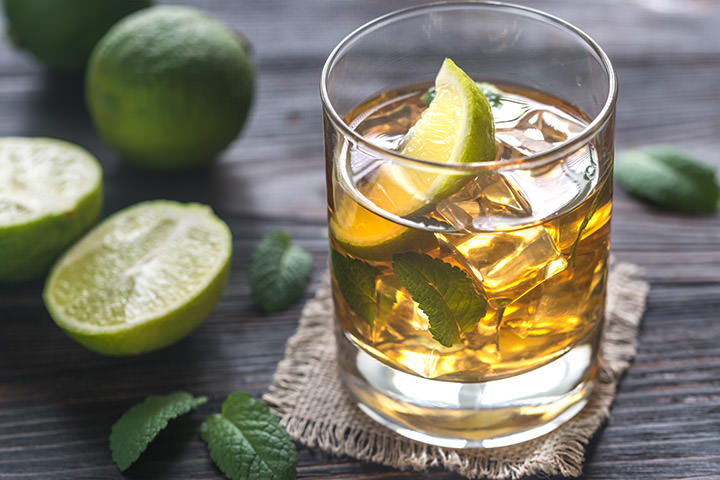 Extra Añejo tequila
Like añejo, but aged for more than 3 years, this tequila is dark amber and complex, with tasting notes such as fruit, spice, caramel and more.
Tequila Cocktails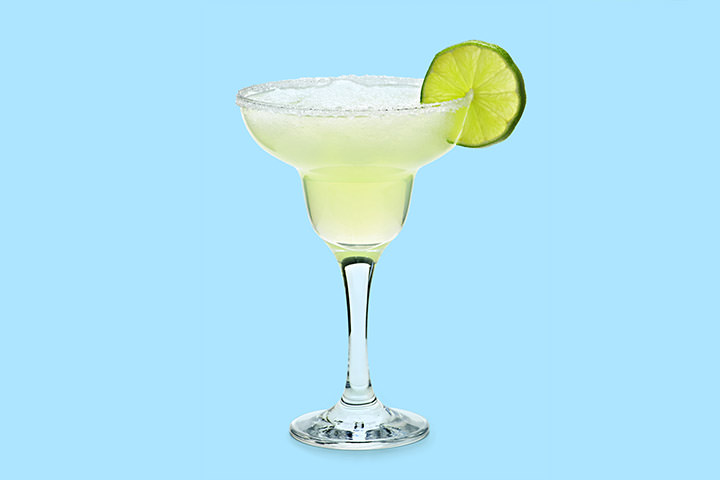 Classic Margarita
Triple sec, tequila and lime juice, or use a marg mix.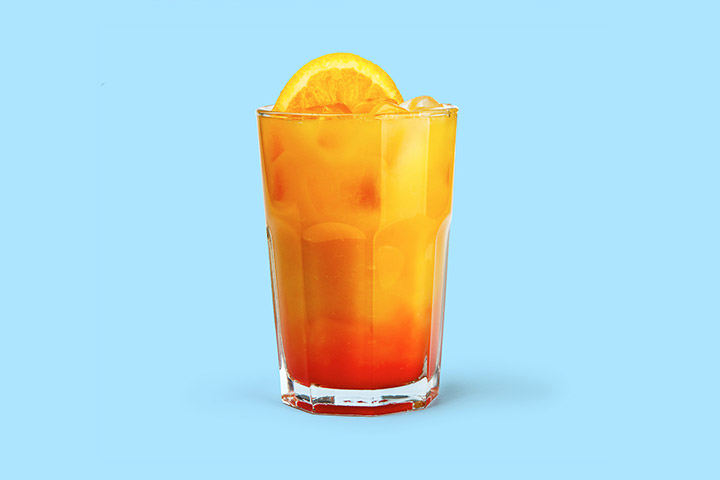 Tequila Sunrise
Just tequila, orange juice and grenadine. Tiny umbrella required.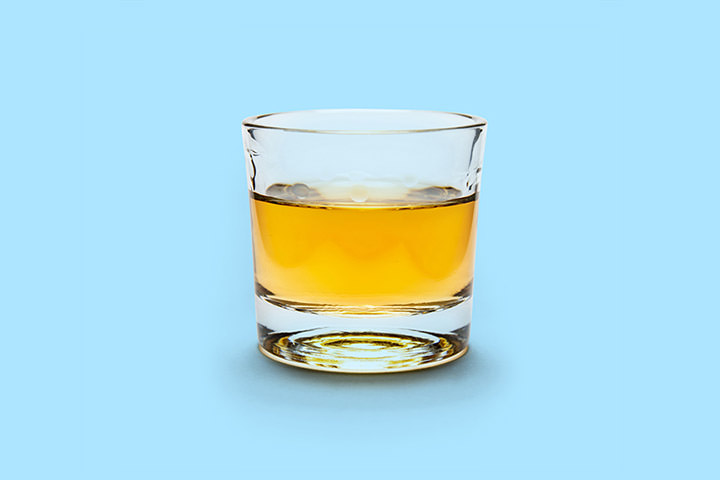 Served neat
No ice, no mixer. Great for añejo.